$100 FREE GAS GIFT CARD
We have always been advocates for mobile services! The demand for that service far exceeds the number of available specialists offering mobile services, whether it's hair or teeth whitening – the majority of consumers would always choose to get the services they want to be performed in the comfort of their home if given a choice!
This demand allows you, the specialist to tap into a broad market and the opportunity to set yourself apart. We know the fuel cost is mind-blowing these days but we want to help! To help you get you started with your mobile services, we are giving away $100 fuel gift cards with the purchase of The Hustler/Mobile Teeth Whitening Starter Kits!
Simply purchase your mobile starter kit while the promo is on, if the offer is still available on our website banner and this image (below) is found on the listing – that means you get to take advantage!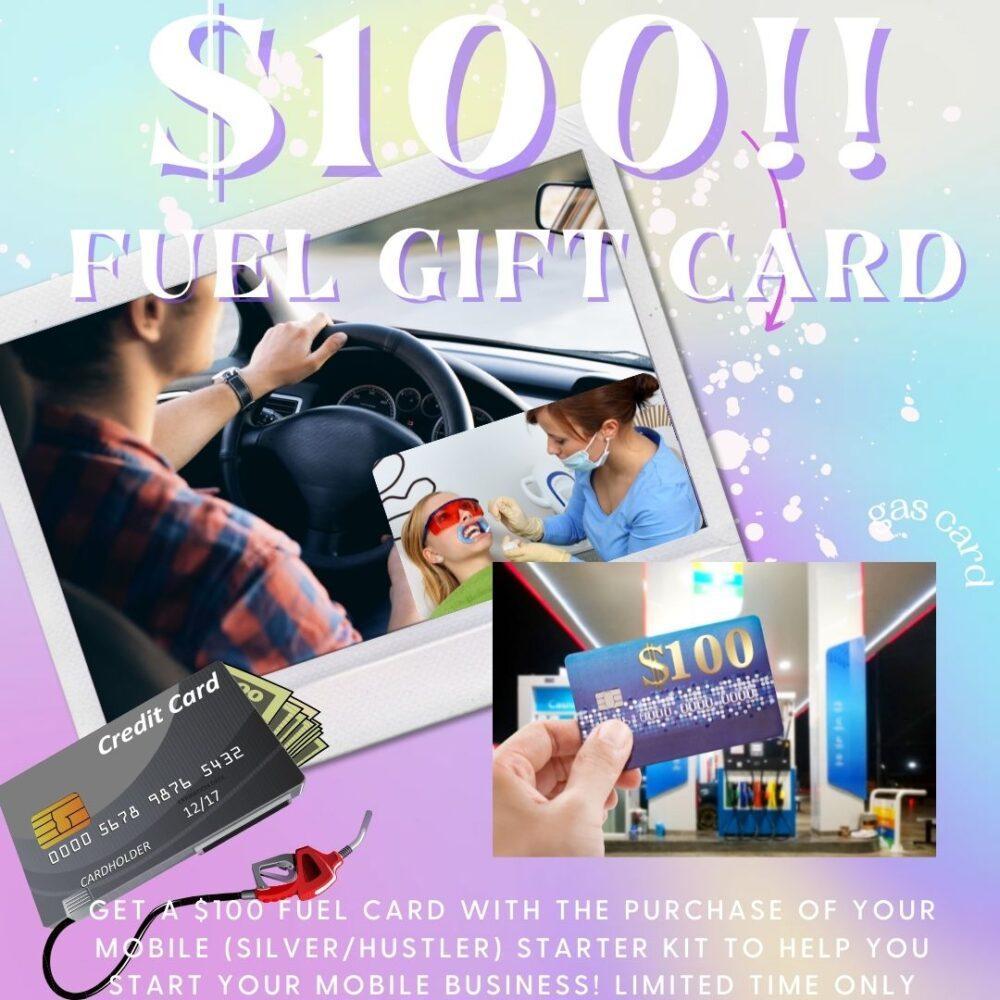 This offer cannot be used with any other offer, promotional, industry or discount code* and not included in the 'create your own bundle'. Not available for any other starter kit. While supplies last, limited available. We reserve the right to remove this offer at any time. Cannot be exchanged for cash value. Can be used at Esso/Mobil locations found in your area throughout Canada. *This offer is available in conjunction with Ambassador codes